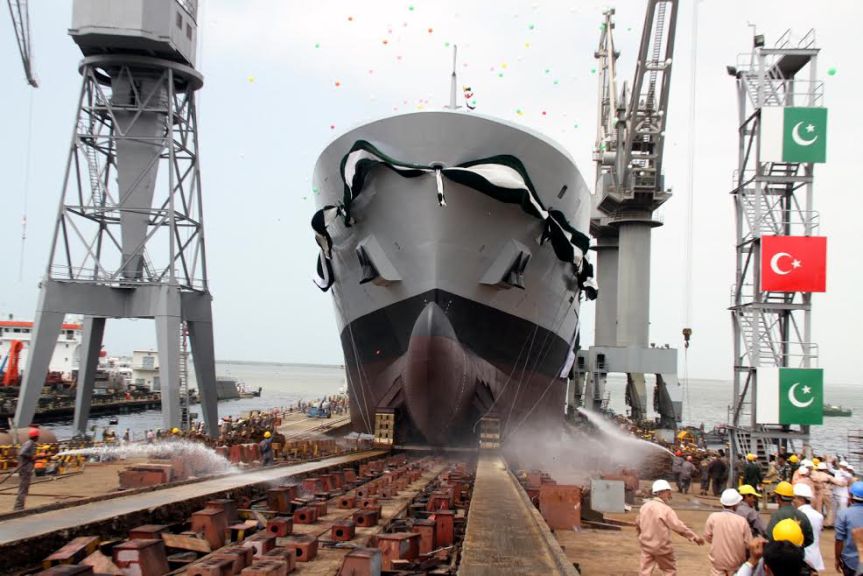 Fleet Tanker For Pakistan Navy Launched!
By Delta Marine
Pakistan Navy Fleet Tanker, PNFT, Navy Ship
go to link
Designed by Delta Marine and built for Pakistan Navy at Karachi Shipyard & Engineering Works, Navy Fleet Tanker for Pakistan Navy was launched today in a ceremony with the participation of Prime Minister Nawaz Sharif. First steel cut was made on 27 November 2013, and its keel was laid on 7 March 2014. The main purpose of the vessel is undertake day & night replenishment of Pakistan Navy Fleet Units at sea. It will also conduct combat support operations and provide medical support to Pakistan Navy. The vessel is capable of independently operating at sea for up to 90 days and defense against Chemical, Biological, Radiological and Nuclear (CBRN) threats.